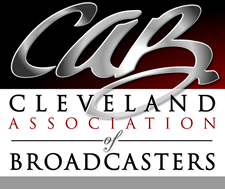 November has always been a month of thanksgiving. A month of thankfulness for the bounty of goodness that has come our way over the past year and thru our lives. The last year has been one was all wish to forget for a number of reasons, but we have all kinds of stuff to be thankful for in the Cleveland broadcast community. And the time has come to move on. Cleveland has been a hotbed of talent, and will continue to shine and will continue to do do. We all must be thankful and gracious for the talent that has been framed in the CLE. It started with Dorothy Fulhdeim who was the first female correspondent on network news and became of the most popular news reporters ever. And there was Mike Douglas who set the standard for daytime talk. Not to be outdone, the Morning Exchange set the standard for many years of morning talk and thus weekend featured the highlight event of Rock and Roll. Cleveland will always be the birthplace of Rock and Roll.
Hats off to the number of incredible on-air talent, who continue to shine on the North Coast radio waves. Though we lost a large number of legends over the past year, we continue to have the ability to develop others to 'keep the seats warm '.
As you can see we have a lot to continue to be gracious and thankful for and let's continue to 'let the good times roll'.
Happy Thanksgiving!